ADVENTURE MINI GOLF
12 holes of varying difficulty, situated on a hilly terrain.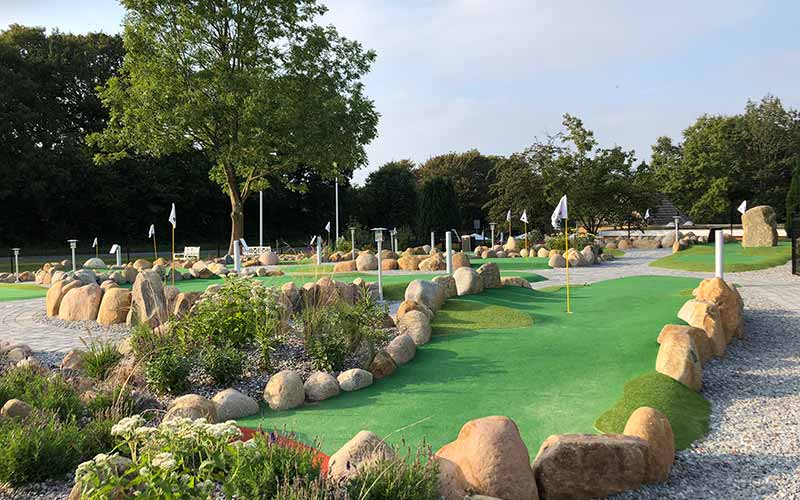 About the track
12 holes of varying difficulty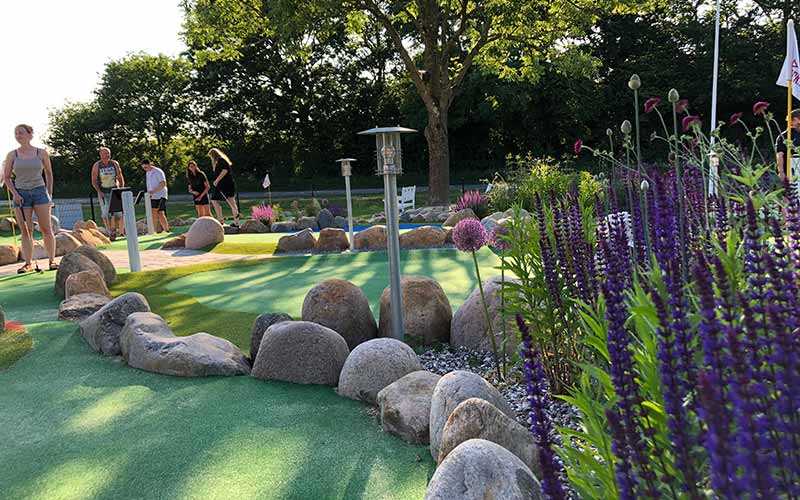 Opening hours
See our current opening hours here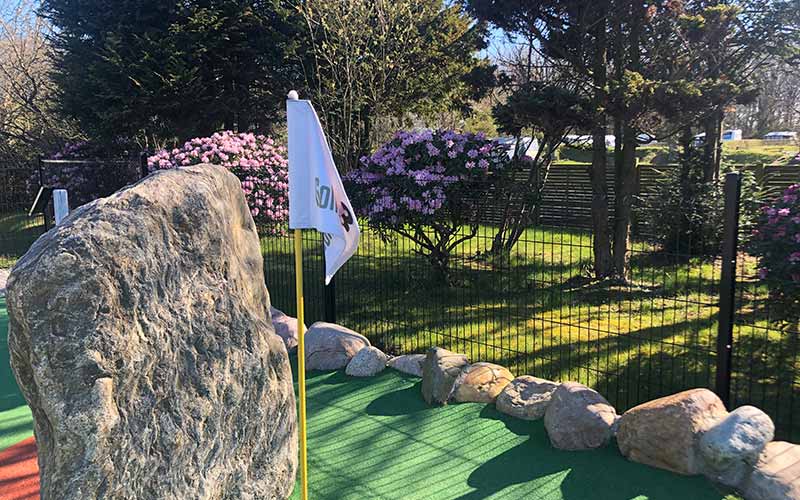 About us
Tine and Poul Eriksen have been the owners of Genner Hoel since 2012.
We moved from central Jutland to southern Jutland on 1 January 2012 to pursue a dream of becoming independent and building something together.
Since March 2017, we are both employed at Genner Hoel full time, and work a lot in the summer, to be able to take it a little more easy in the winter.
We have decided that our "shop" will only be open from Easter until the autumn holidays.
We consist of a cosy pancake house, which opened in April 2012, HighPark Sønderjylland, which opened in June 2015, Golfpark.dk which opened in July 2019.
In addition, we have a small cozy campsite with about 40 units.
The site is good for those on the move, looking for a place to stay for one night, on the southbound or northbound route, and for those who just like to wake up to peace and quiet. The visit can be a nice and active family trip, with time for each other, climbing, mini golf, pancakes, barbecue and fun.
We live right on the edge of the forest, so there are also great hiking opportunities, right outside "the door" – We love Southern Jutland, and are sure that you will also feel comfortable here.
We look forward to seeing you